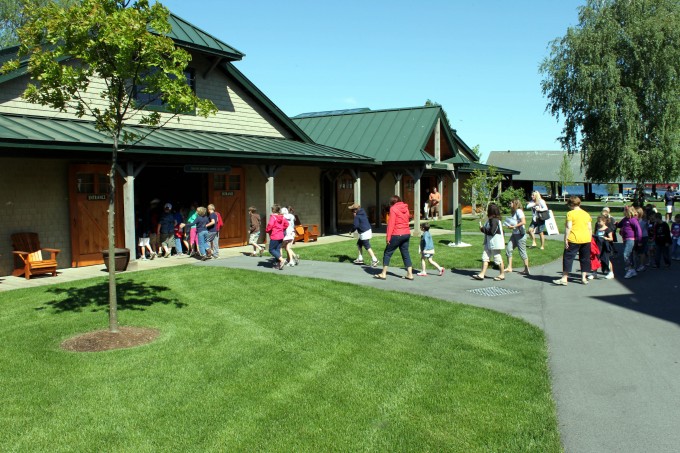 Field Trips
Field trips at the Antique Boat Museum are tailored to each group with a variety of activity options. Options include:
Guided La Duchesse tour
Rowing a St. Lawrence skiff
Scavenger hunt around campus
Self-guided exploration
Maritime arts-themed crafts projects
Cost: $3 per person
Chaperone Policy: A minimum of one adult is required for every 10 students. Chaperones are required to stay with their group at all times and are responsible for the safety and behavior of all students.
Lunch: There is no restaurant on our campus so please bring a bagged lunch. We have picnic tables and seating available under our tent as well as in the Education Center.
Group Size: 60 students maximum per visit
Contact Molly Voth, Museum Educator at mvoth@abm.org or 315.686.4104 x225 for more information.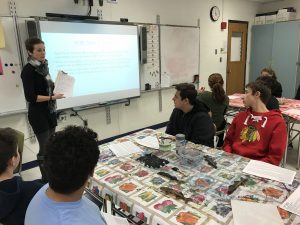 In-School Programs
The Antique Boat Museum partners annually with Thousand Islands Middle School to engage 8th grade students in the history, ecology and economy of Jefferson County and the St. Lawrence River through project-based learning with the goal of expanding the program to include more age ranges and school districts. Please contact our Education Department if you are interested in introducing your class to ABM's project-based learning curriculum.
Sailing Scholarships
ABM is fortunate to offer scholarships to our week-long Beginner Sailing program to local elementary school students through the generosity of long-time supporters of the Museum and its mission. Scholarship recipients are selected by school staff and may bring a friend with them to the class session of their choice. Please see our Sailing Programs page for more information and contact the Education Department with questions.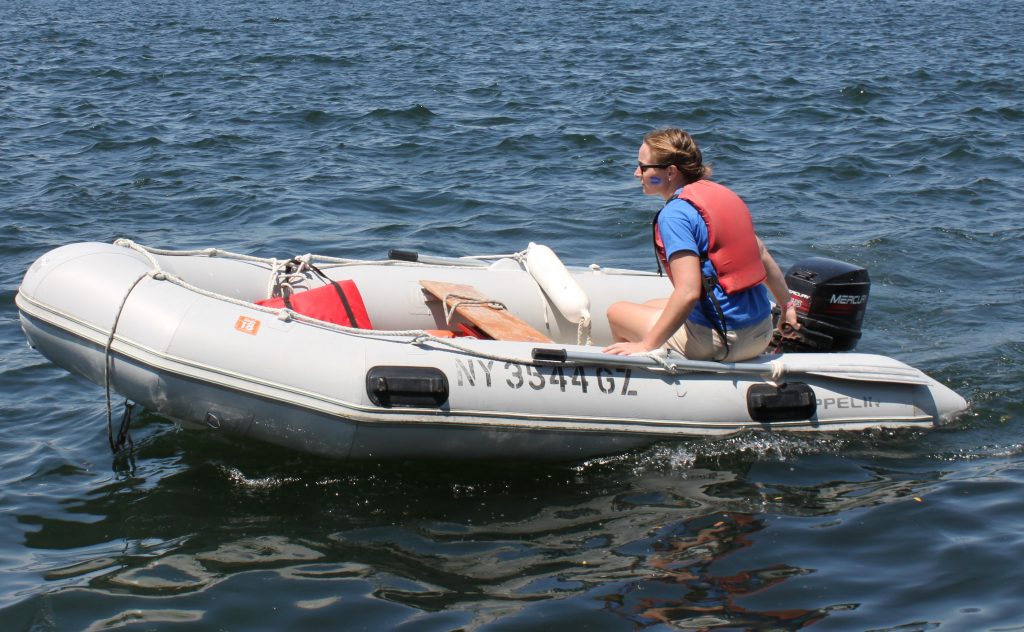 Student Employment Opportunities
In the summer months, the Education Department relies heavily on its young, seasonal staff for the success of its wide variety of programs. Local high school students with lifeguarding, boating, coaching or camp counseling experience are encouraged to apply for positions as sailing instructors, waterfront crew and La Duchesse docents. Boater Safety and CPR, First Aid & AED certifications are preferred but are not required. Please contact Molly Voth, Museum Educator, to apply or with questions at mvoth@abm.org or 315.686.4104 ext. 225. Interviews typically take place in March and April but we will retain applications sent in any time of the year for the next season's consideration.