Marine Radio Operator Permit (from the FCC's website):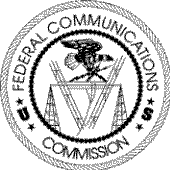 Marine Radio Operator Permits are required to operate radiotelephone stations aboard certain vessels that sail the Great Lakes. They are also required to operate radiotelephone stations aboard vessels of more than 300 gross tons and vessels which carry more than six passengers for hire in the open sea or any tidewater area of the United States. They are also required to operate certain aviation radiotelephone stations and certain coast radiotelephone stations.
Qualifications
To qualify, you must:
Be a legal resident of (or otherwise eligible for employment in) the United States; and
Be able to receive and transmit spoken messages in English; and
Pass a written and/or telegraphy examination(s) as described below under Examinations.
Proctor: Gary Kocher, USCG Auxiliary
Date: May 24, 2023 | 5:30-8:30pm *includes 1 hour of review time and 2 hours of exam time.
Fee*: $175 includes exam fees, textbook, and permit registration fee.
*Tuition pricing does not include 6% registration fee charged by FareHarbor.
Please note that this is a self-study course.  Upon registration, you can arrange to pick up the course textbook or have it mailed to you.
Questions? Contact Molly Voth at mvoth@abm.org or 315.686.4104 ext. 225.