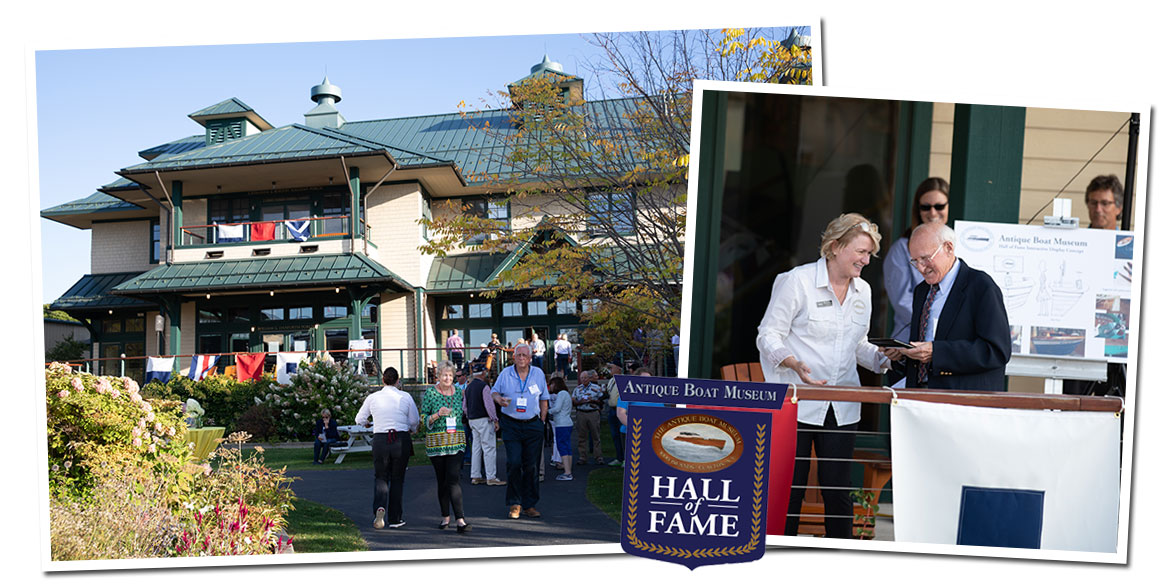 (Nomination form located at the bottom of this page)
The Antique Boat Museum launched its Hall of Fame at the Welcome Reception for the Antique & Classic Boat Society's Annual International Meeting & Show on September 18, 2019. The Hall of Fame concept was suggested by John Allen, ABM's International Advisory Council Chair, to honor those individuals who have made a vast impact on the boating community and helped to shape the future of ABM. Since the founding of the Antique Boat Museum (ABM), many individuals have unselfishly given their time, energy, and resources to promote the hobby and the museum. The general membership of ABM and the hobby have benefited from their efforts, often at little personal benefit other than the satisfaction of knowing they have helped others enjoy a shared interest.
The Hall of Fame will have a permanent home as a virtual exhibit featured in the Haxall Building. The following individuals have been inducted into the Hall of Fame.
ABM's Hall of Fame will seek to recognize new inductees at various intervals as opposed to an annual event. The Museum strongly encourages nominations from the broader community and asks for input to be submitted online below or to ABM Hall of Fame, 750 Mary St, Clayton, NY 13624.
Hall of Fame Nomination Form