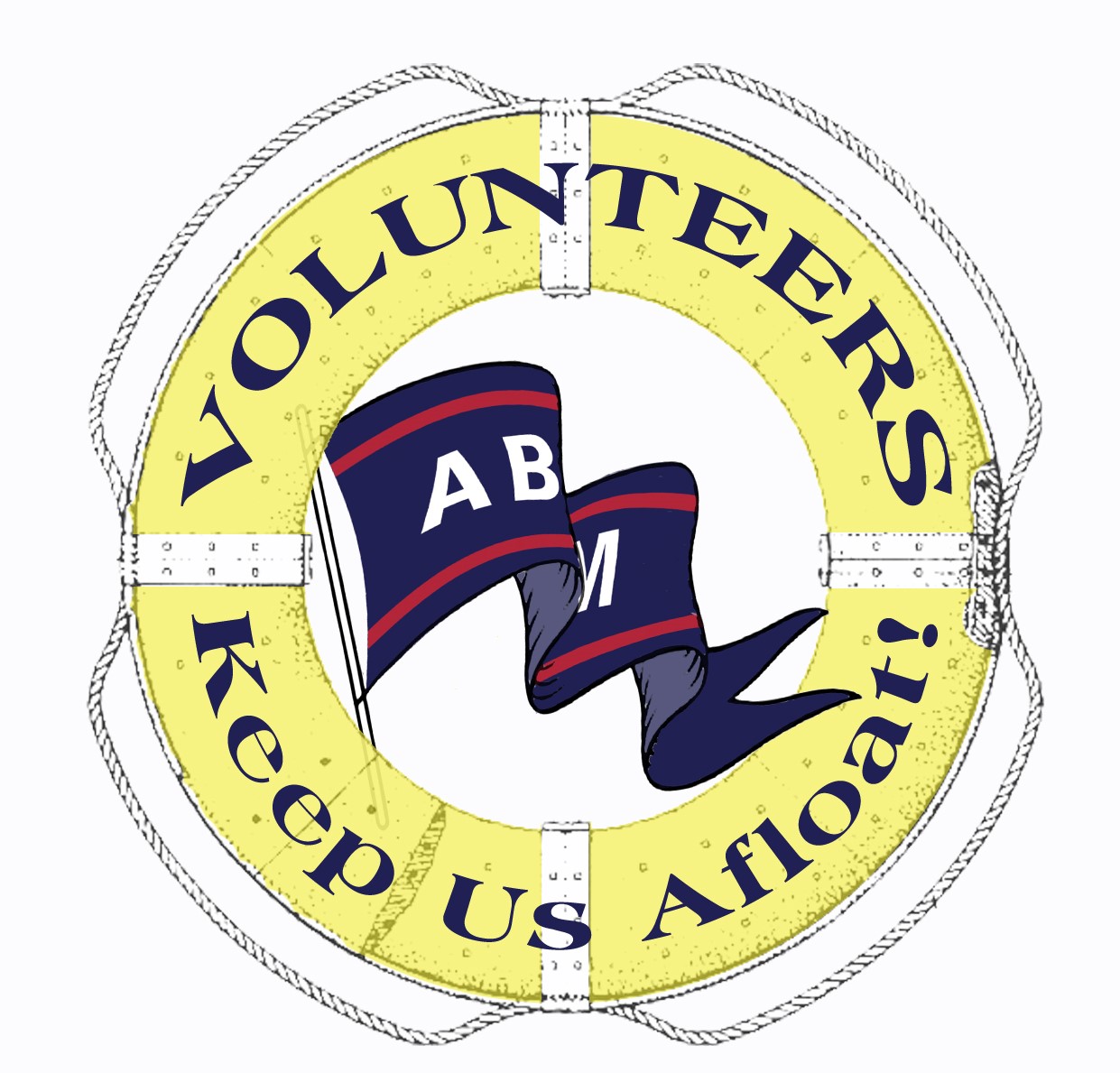 Since the inception of the Antique Boat Museum, volunteers have been the heart and soul of this institution, and it would not be the same without their dedication. Every summer, ABM's Volunteer Corps contributes between 9,000 and 12,000 hours, helping the Museum uphold its mission to preserve and interpret North American pleasure boating history and the St. Lawrence River's nautical heritage. Working side by side with Museum staff, volunteers have helped the Museum grow into a significant institution. We are grateful to all of those who have given their time and welcome anyone who wants to become a volunteer.
What happens when you volunteer?
You give the Museum a vital donation
You meet new people and form friendships with other volunteers
You discover more about antique wooden boats and recreational boating in the 1000 Islands and on the St. Lawrence River
You have access to orientation and training opportunities
15+ hours of volunteering each season can be redeemed for guest passes, memberships, boat rides, or a Museum Store discount
Check out some of our many volunteer opportunities below.
If you have any questions about volunteering, please contact Amy Denesha, Volunteer Coordinator, at 315.686.4104 ext. 250 or by emailing adenesha@abm.org.
Volunteering in 2023:
If you did not fill out a timesheet in person, please fill out and submit this one: Volunteer Timesheet.
Volunteer Welcome Back Event: May 20th.
Volunteer Appreciation Event: September 7th.
Click here for the La Duchesse Docent Online Training.
Volunteer Council:
Steve Bull, Amy Denesha (Volunteer Coordinator), Rebecca Hopfinger (Executive Director), Gary Kocher, Cathy Messenger, Ed Peters (Lead Captain), Caitlin Playle (Events & Communications Coordinator)
Volunteer Positions:
By volunteering your time to the Museum, you give the institution great gifts: the gifts of your skills, knowledge, experience, and enthusiasm. No prior experience is necessary to be a volunteer, as we will train you to do any job you are interested in doing. You can give as much of your time as you want by selecting a daily, weekly, or monthly time slot throughout the summer.
Please use the following forms to confirm your interest and availability to volunteer for the 2022 season.  Send the information or form by email to Amy Denesha at adenesha@abm.org or by mail to Antique Boat Museum Attn: Amy Denesha, 750 Mary St, Clayton, NY 13624.
For regular volunteer opportunities, use this form: 2022 Volunteer Sign Up Form
Here are just a few of the jobs that volunteers can do:
Boat Captains: After obtaining the necessary Merchant Mariner's credentials, individuals have the opportunity to captain ABM In-Water Fleet boats, starting with Miss TI and moving up.
Care & Maintenance of Boats:  Stabilize, clean, and maintain Museum craft.
Clerical: Typing, filing, photocopying, assembling packets for special events. Projects involve folding printouts, stuffing envelopes, and adding mailing labels.
Doebler, Guided Tour, La Duchesse, and Stationary Docents: Doebler docents allow us to open Doebler building to visitors for a few hours weekly in July and August.  Guided Tour docents lead boat & bus tours through museum exhibits and buildings.  La Duchesse docents give guided tours of the houseboat on a daily schedule.  Stationary docents greet visitors, answer questions, and provide a presence in exhibit spaces to ensure the welfare and safety of our collections and visitors.
Gardening: Help in planting and maintaining ABM's flower beds of annuals.
Library: Duties include filing, photocopying, answering research inquiries, compiling inventory of donations and doing research as well as other projects.
Museum Store: Ready items for display including ticketing, folding, filling displays, inventory, etc.
Small Craft Program: Help with the skiff livery and sail boats.  This ranges from taking out visitors and helping boats dock to assisting with sign ups.
Special Events: Sell admission, boat ride and raffle tickets, serve food and beverage concessions, act as a docker or dockette, day-time gate security, greet visitors and answer questions, and more.