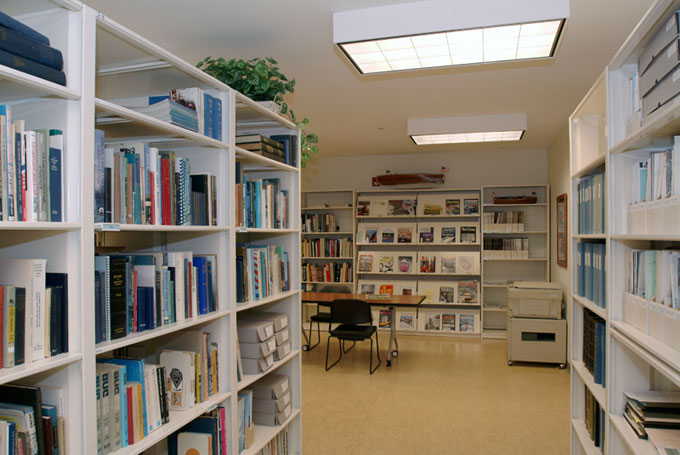 The Lou Smith Library and Marion Clayton Link Archives are home to a vast collection of material relating to boating, boat building, engines and motors, and regional history. Some of the highlights include:
Magazine collections spanning the late 1800s to present day including near complete catalogs of Yachting and Motor Boating, among many other titles.
Several thousand books relating to boats, racing, and local and regional history.
The preeminent Gar Wood archival collection, including catalogs, shipping records, photographs, and original interviews with the legendary Gar Wood.
Legacy research on Gold Cup Racing and other topics.
Information on boatbuilders ranging from Acme Folding Boat Company to Zodiac and many others in between.
Nearly 10,000 historic and modern photographs related to boating, Annual Boat Shows, and the 1000 Islands in a wide variety of situations and scenes.
An online collection database of digitized collections that is continually being updated.
To view our online collections database, please click here.
Visiting the Library Reading Room
The Lou Smith Library and Marion Clayton Link Archives are open to researchers and visitors:
By appointment. Please review our Reading Room Rules before your visit.
To make an appointment, contact the Office of the Curator at curator@abm.org or 315.686.4104 ext. 231.
Museum Staff will contact you upon receipt of the request to gather any additional details and to take payment. Checks can be made payable to the Antique Boat Museum, Library & Archives, and sent via mail.  Payment by card is accepted by phone only, for your security. Your request may take several weeks to complete, the staff member will strive to provide a time estimate. Proceeds received from research fees help defray the costs associated with maintaining the Museum's archival and library collections.
Fees: $30/hour members | $50/hour non-members
Gar Wood Production Verification Certificate Request:
Since the 1970s, the Gar Wood Society has been issuing Gar Wood Production Verification Certificates. The information is collected directly from original factory documents of the Gar Wood Boat Division of Gar Wood Industries. The data on these documents are taken from the most authentic sources available and should be considered factual in every way. In 2010, the factory documents from the Gar Wood Boat Division were donated to the Antique Boat Museum by Gar Wood author, historian, and Antique Boat Museum Trustee Emeritus Anthony S. Mollica, Jr.  The Museum's Gar Wood Collection was digitized in 2015-2016 and can be explored here.  The Antique Boat Museum continues to provide research on Gar Wood Boats as well as issuing Gar Wood Certificates.  For assistance locating your Gar Wood identification numbers, please refer to this form.
Fee: $50 for a digital copy only.  A printed copy is an additional $10, shipping included.
Matthews Boat Owners Association Collection Request:
The Antique Boat Museum received the Matthews Company archive in 2013. The collection includes advertising material, photos, boat lines, and contract folders for boats by hull number.
Fee: $50 for a digital copy only. Printed copy prices are decided case by case.