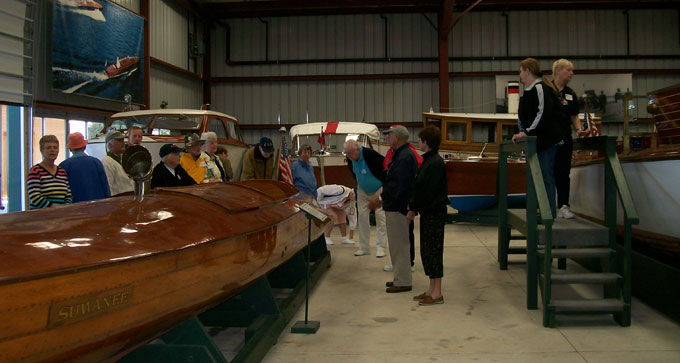 The Museum welcomes group tours of the campus and exhibit buildings, but we ask that you schedule your group at least one week in advance and confirm your arrival time 48 hours prior to your visit.
For groups of 10 people or more, admission rates may vary based on use of docents and group size.
Groups of fewer than 10 people will be charged individual admission rates.
Your tour guide and driver will receive complimentary admission.
Groups should plan on spending at least one and half, to two hours at the Museum.
Group tours have the choice of a self-guided tour or a guided tour led by a docent. Please note: our docents are all volunteers and we will make every effort to provide docents when requested in advance but we cannot guarantee their availability.
La Duchesse is available for group tours, with advance notice at time of booking and an additional fee.
For more information, please contact:
Hope Marshall; hopemarshall@abm.org ; 315-686-4104 x256