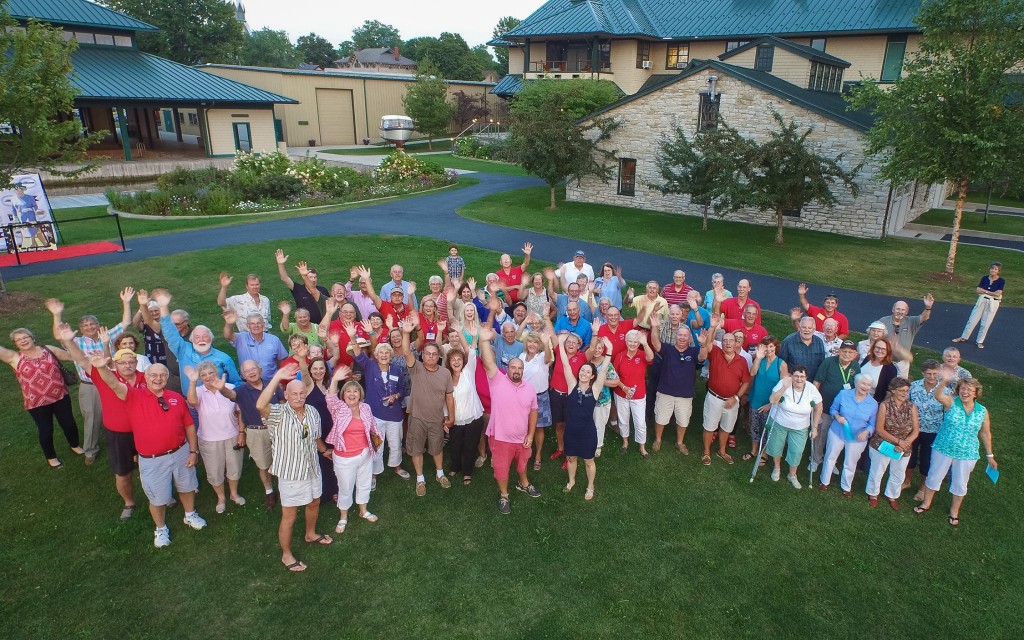 Since the inception of the Antique Boat Museum, volunteers have been the heart and soul of this institution, and it would not be the same without their dedication. Every summer, ABM's Volunteer Corps contributes between 9,000 and 12,000 hours, helping the Museum uphold its mission to preserve and interpret North American pleasure boating history and the St. Lawrence River's nautical heritage. Working side by side with Museum staff, volunteers have helped the Museum grow into a significant institution. We are grateful to all of those who have given their time and welcome anyone who wants to become a volunteer.
What happens when you volunteer?
You give the Museum a vital donation
You meet new people and form friendships with other volunteers
You learn more about the fascinating history of pleasure boating and the Thousand Islands
For 15+ hours of volunteering, you earn reward certificates for things like boat rides, memberships, or discounts in the Museum Store
Please use the following forms to confirm your interest and availability to volunteer for the 2020 season.  Our Volunteer Orientation Brunch has been POSTPONED.  Additional details regarding the event will follow. Feel free to clip and mail, scan and mail, or send us the information by email.
For regular volunteer opportunities, use this form: 2020 Volunteer Sign Up form
If you are interested in the new Mentor program, use this form: 2020 Volunteer Mentor Form
If you have any questions about volunteering, please contact Sandy Squire, Volunteer Coordinator, at 315.686.4104 ext. 250 or by emailing sandysquire@abm.org.
Volunteer Dates 2020:
Volunteer Brunch: POSTPONED. More details to follow.
Volunteer Dinner: Thursday, September 10. By invitation.  You must volunteer 10+ hours to attend Volunteer Dinner.
Volunteer Council:
Sandy Squire – Volunteer Coordinator
Steve Bull
Phyllis Deruytter
Rob Goodyear
Ed Hoyser
Candi Kittle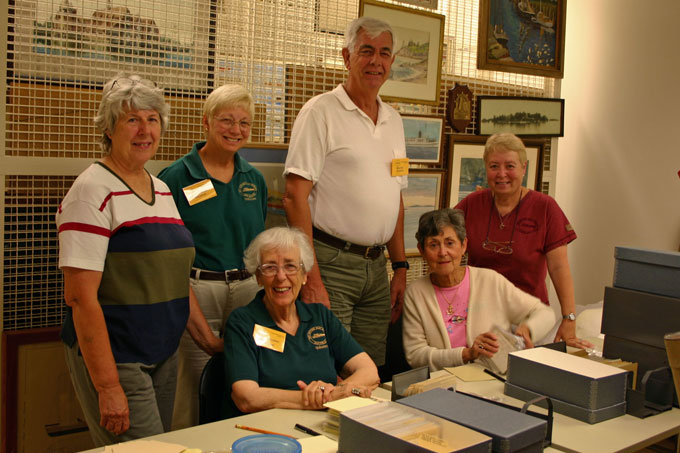 Volunteer Positions:
By volunteering your time to the Museum, you give the institution great gifts: the gifts of your skills, knowledge, experience, and enthusiasm. No prior experience is necessary to be a volunteer, as we will train you to do any job you are interested in doing. You can give as much of your time as you want by selecting a daily, weekly, or monthly time slot throughout the summer. Here are just a few of the jobs that volunteers can do:
Admission:
Sell admission tickets during special events.
Boat Care and Maintenance:
Clean, shine, paint, and perform minor restoration tasks to maintain our in-water fleet, as well as care for boats and engines in storage and on display.
Builder:
Work in one of the Museum workshops building exhibit components, display items, or pieces for special events.
Clerical and Correspondence:
The Museum office always needs people to type, file, and photocopy items to prepare packets for special events or mass mailings.
Collections and Exhibits:
Work with the curatorial department to prepare items for storage or display, work with catalogue records or help to sort, organize and inventory artifacts.
Docent:
Lead Museum visitors on guided tours of the Museum and/or La Duchesse.
Gardening:
Help plant and maintain the flowers around the Museum campus throughout the summer.
Grounds Maintenance:
Assist our facilities crew with cleaning and repairs around the Museum grounds.
Library:
Duties include filing, photocopying, answering research inquiries, compiling inventory of donations and doing research as well as other projects.
Museum Host:
Welcome visitors, answer questions, provide presence in galleries and on campus.
Museum Store:
Ready items for display and sale in the Museum Store including ticketing, folding, filling display units, inventory counting, etc.
Security:
Provide presence and safety in and around Museum campus for both visitors and items in the display halls.
Special Events:
Act as a host, serve food and drink, assist with boat and model making, act as a docker or dockette, sell memberships, admission, boat ride and raffle tickets and more at one of our 4 major summer events.