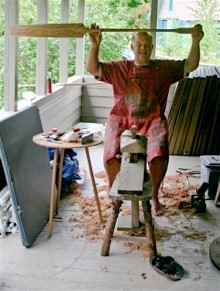 Master craftsman Caleb Davis returns to ABM this season to lead a workshop on carving your own canoe or kayak paddle. Every step of the process but the last coat of varnish will take place in class and students take home a beautiful handmade piece suited for use on the water or for display. All woodworking skill levels are encouraged to attend.  For more information on Caleb and his work, visit his page on the Long Lake Artisans website.
July 14, 2019 | 9:30am-5:00pm
Members: $135 | Public: $150
Download, complete and return your ABM Course Registration Form (PDF Format) with payment to reserve a spot today!