This slideshow requires JavaScript.
NOW BOOKING 2021 & 2022 DATES
Click to view rental documents:
2021 ABM Per Person Pricing Facility Rental Contract
The Antique Boat Museum is the perfect venue for any event including weddings, business meetings, family events, and parties. The relaxed atmosphere and first class facility options provide a blank slate that can adapt to any event. With over 300 unique boats on campus and views of the St. Lawrence from each facility option, your event will be an unforgettable experience at the Antique Boat Museum.
Contact Facility Rental Coordinator: Deanna Brenon; deannabrenon@abm.org or 315.686.4104 x223
If you are interested in learning more about holding a facility rental at the ABM, please schedule a facility rental tour in advance. Drop-in inquiries are not guaranteed availability for a tour.
Spaces available for rent include the following:
ABM Tent
The unique location of the ABM tent provides full views of the St. Lawrence River, including unforgettable summer sunsets. The ABM tent is 80'x40', has decked flooring, built in lighting, and window view sides to enclose the tent as necessary. Ample lawn space allows for additional tents, lawn seating, cocktail area games, and more!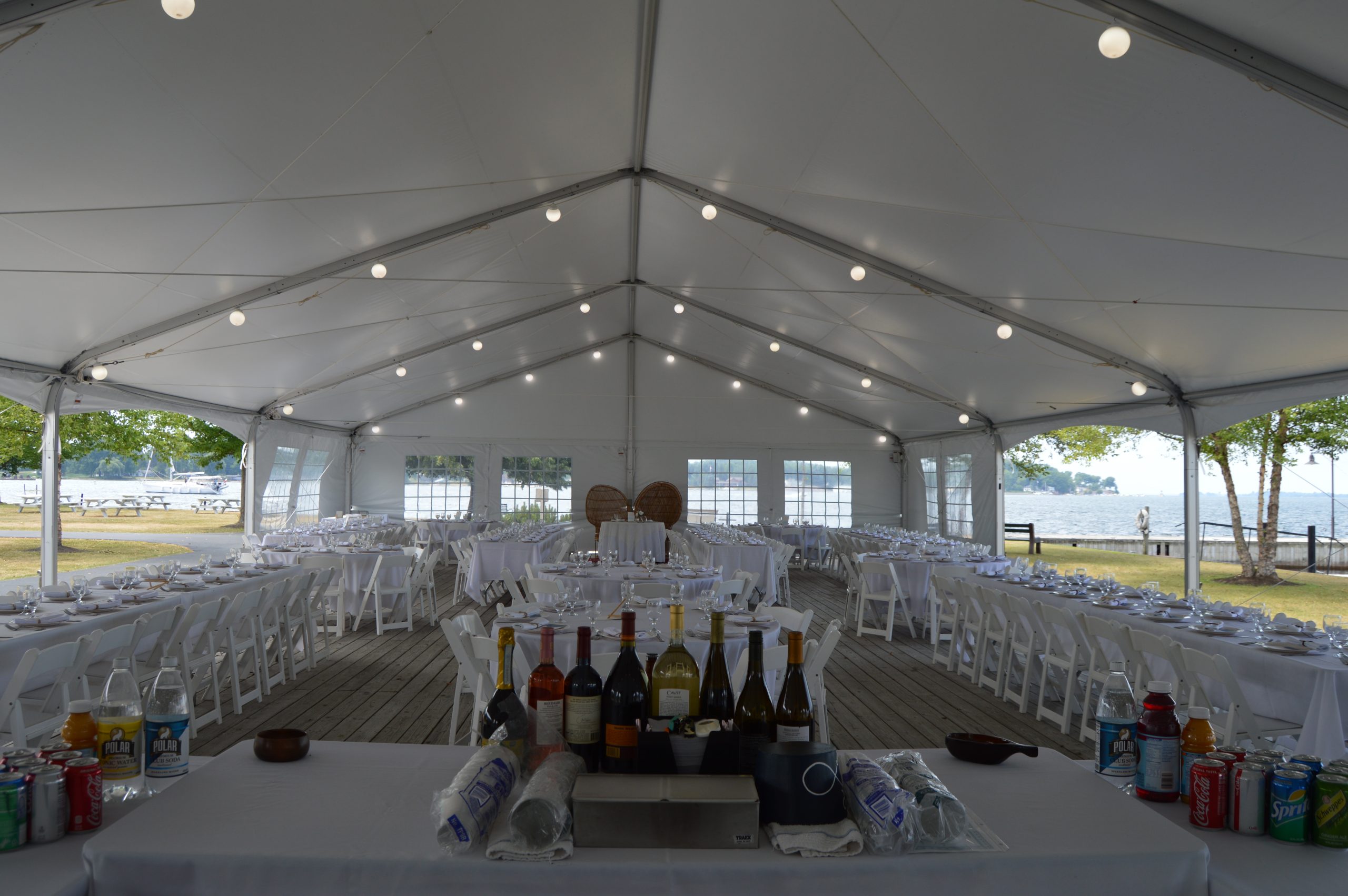 Gaffney Porch
The Gaffney Porch is located on the water's edge, providing great views and an ideal space for intimate dinners, receptions, cocktails, or dancing. The covered porch features decked flooring, bead board ceilings, classic beams, and roll down sides to protect guests during inclement weather without obstructing the view. The Gaffney Porch seats 60 guests.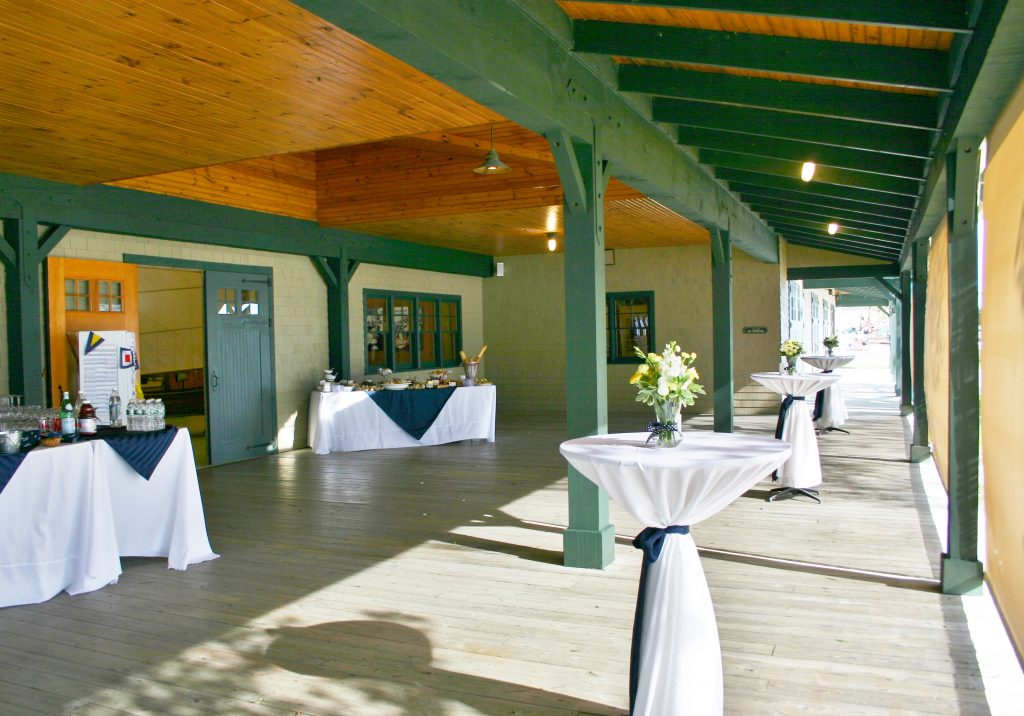 McNally Yacht House
The Yacht House features the Museum's in-water-fleet, providing a unique experience and a perfect location for an intimate dinner, reception, or cocktail area. The Yacht House has a decked surface, is fully covered, and partially sided. The McNally Yacht House seats 60 guests.
Danforth Porch
The Danforth Porch is located on the back the Haxall Building overlooking the water, allowing guests to take in the wonderful views of the ABM Campus. The partially covered porch is the perfect place for your band or a cocktail hour! The Danforth Porch seats 60 guests.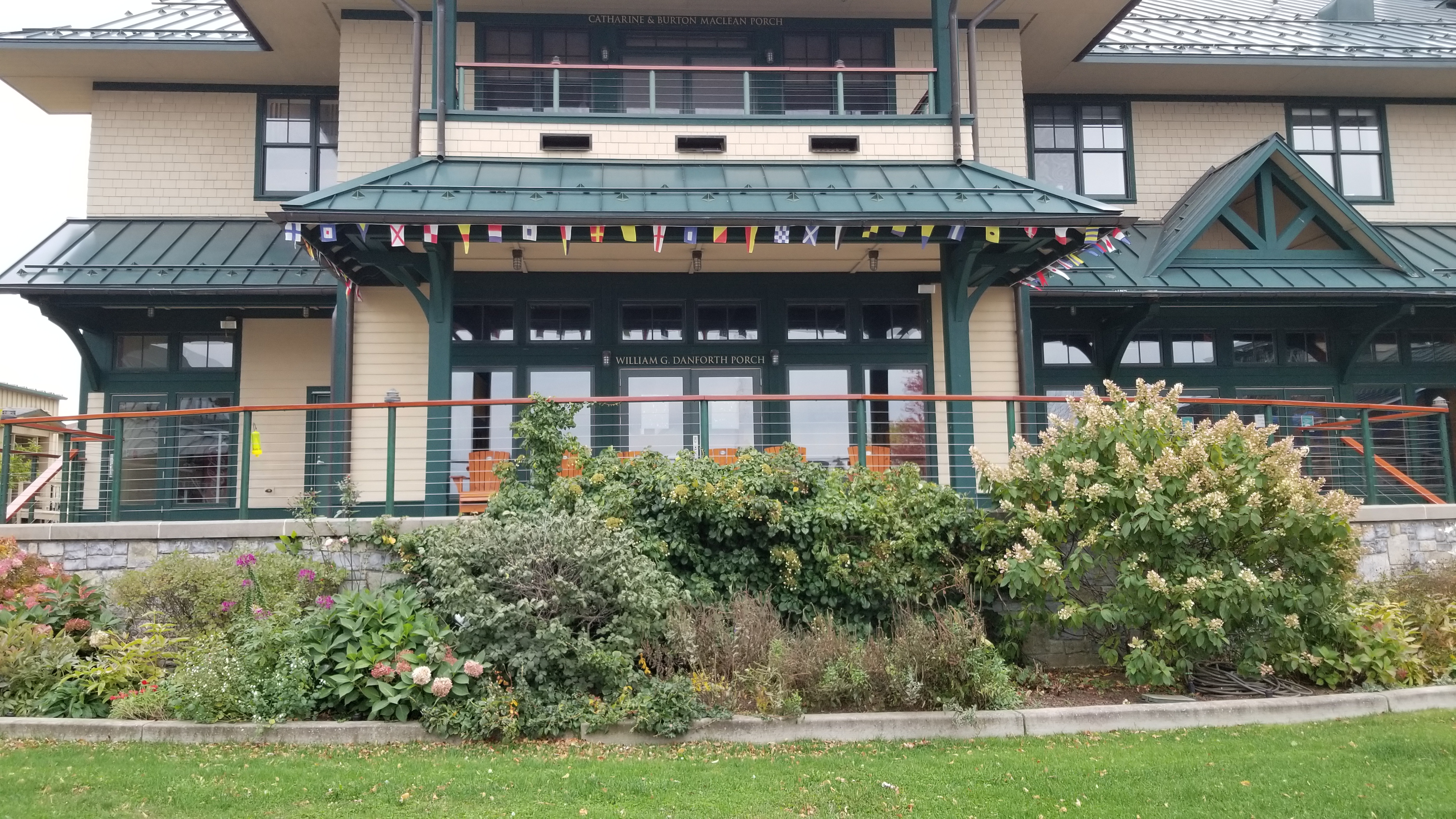 Ceremony Lawn
The view from the lawns of the Antique Boat Museum campus provide a perfect backdrop for any and every wedding ceremony. Ceremony Only bookings include two hours of time for the ceremony, and additional time can be requested at signing for an additional fee.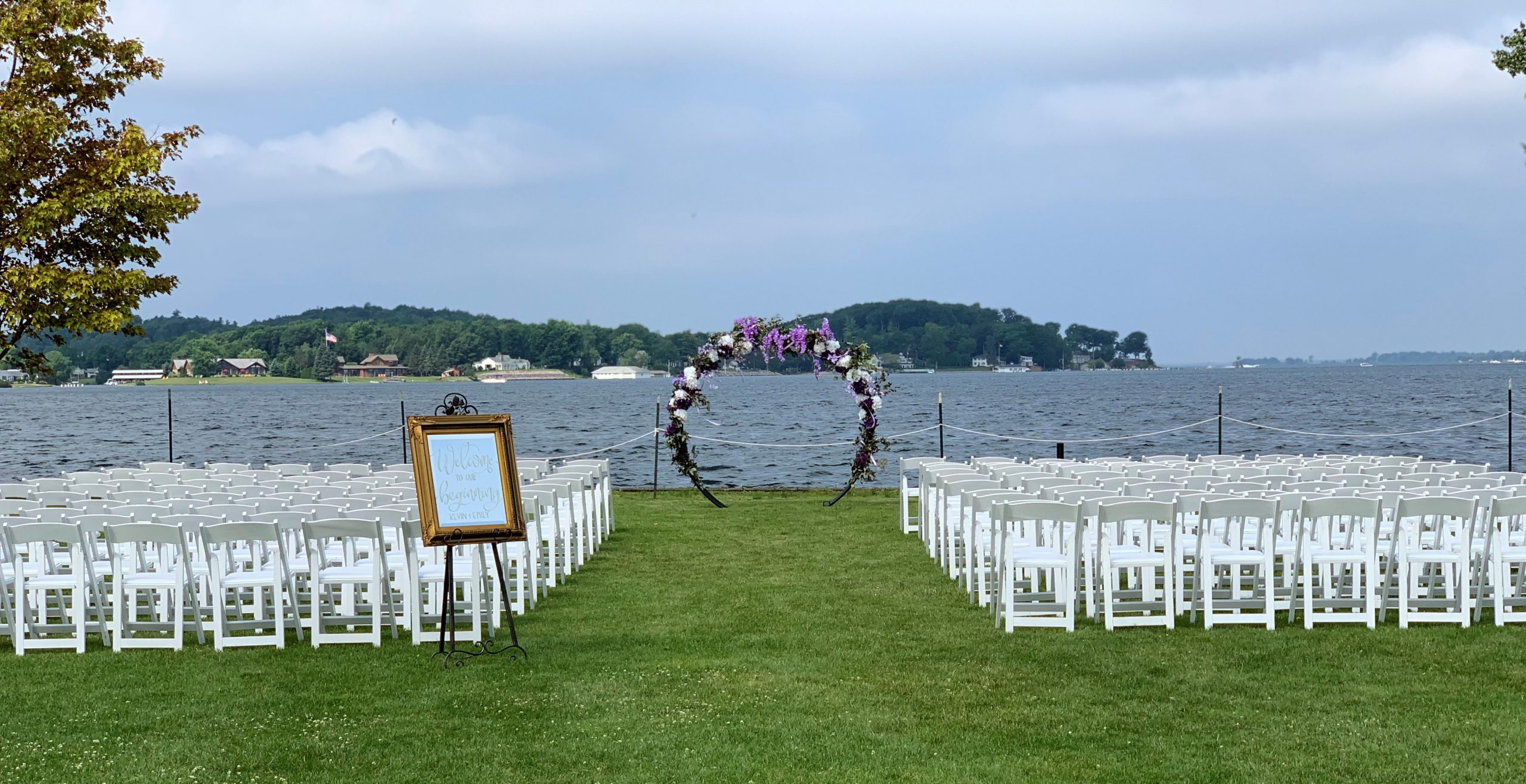 Lewis Boardroom
The Lewis Boardroom, located on the second floor of the Haxall Building, is the ideal location for your next off site meetings, retreats, and private events. The balcony overlooks the St. Lawrence River, providing incredible views, and the use of whiteboards, a TV, and teleconference materials are available upon request. The Boardroom seats 45 guests.
Dodge Education Center
The Dodge Education Center is an ideal space for team building conferences, interactive and hands-on classes, meetings, or retreats. Located on the second floor of the Haxall Building, this space includes whiteboards and a projection screen. The Education Center seats 45 guests.