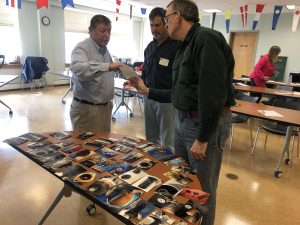 Every May, the Antique Boat Museum and the Antique & Classic Boat Society welcome boating enthusiasts of all stripes to Clayton for a weekend of learning and camaraderie.
In 2019, participants learned about outboard engine care, varnishing tips and tricks and doing research on your newly-acquired classic boat. They also continued work on a small outboard raceboat, Mosquito for the third year and made great progress.
Stay tuned for future Symposium updates!