Bronze Casting
September 25 @ 9:00 am

-

September 29 @ 4:00 pm

$400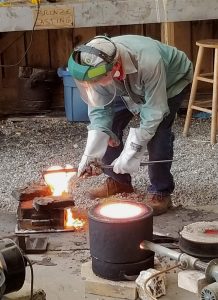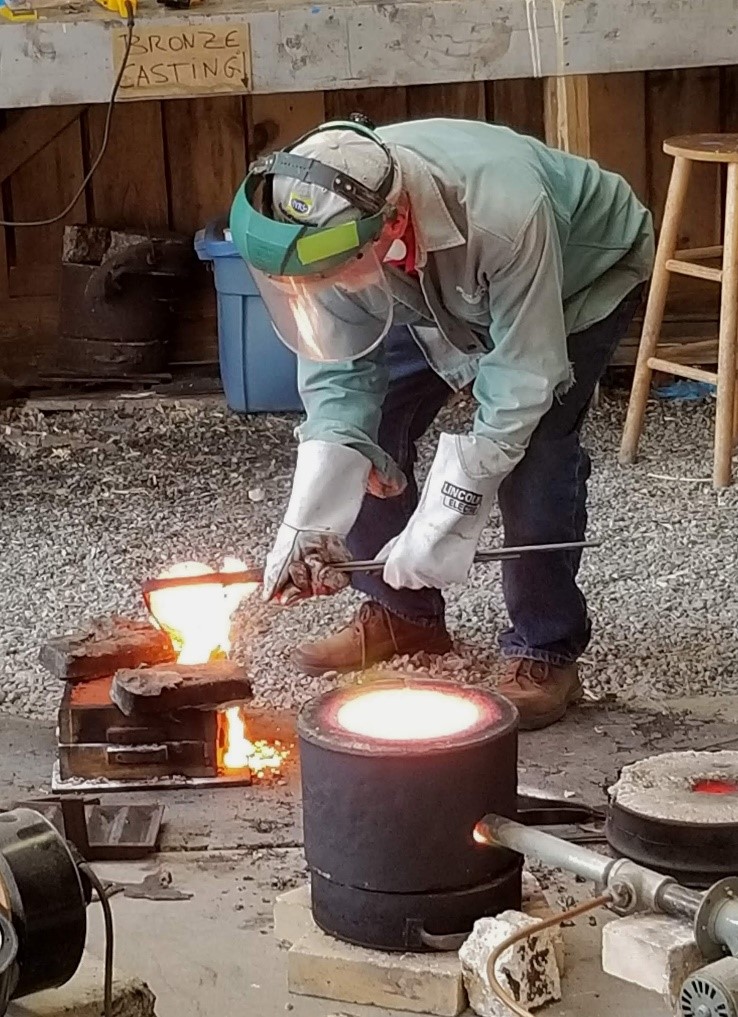 Michael Saari will be returning to Clayton in 2023 to teach Bronze Casting for Marine Hardware at the Antique Boat Museum.  Basic patternmaking, sand molding, and bronze casting will be covered, as well as information on how to build an inexpensive furnace and necessary tools for sand-casting molten bronze.  Making of cores (for casting hollow forms) will be addressed, as well as important safety practices and resources.  In this hands-on class, each student will make a wooden pattern, learn to use a sand mold, pour bronze, and finish castings.  Possible projects include cleats, row locks, hooks, chocks, small hand tools, fair leads, and more.  Students are encouraged to bring item(s) to reproduce, favorite hand tools, and suitable work wear; expect to take home 3-4 completed pieces.
September 25-29, 2023 | 9-4pm
Class Size: 8
Cost: $400 includes tuition and materials
Register now by clicking here!
Michael Saari is a master metalsmith with 40 years of experience in forging, fabricating, and casting metals for hardware and sculpture. He was the lead shipsmith in the restoration of Mystic Seaport's whaleship CHARLES W. MORGAN and was selected to crew on the Morgan's 38th voyage along the New England coast in 2014. Michael was part of the winter crew on the USCG Barque Eagle, travelling from New London, CT to Jacksonville, FL. He has studied abroad and in the U.S., completing a master's degree in Fine Art.
Commissions have included a 20′ eyeglass sculpture commemorating American Optical, restoration of historic hardware at major museums, and demonstrations for educational purposes at numerous conferences. Having taught workshops in schools of handcraft in Scandinavia and the U.S., Michael most recently left a position with the City of New York as Parks Department Blacksmith, to resume private commissions and take a position as adjunct professor of art at Nichols College in Dudley, MA. A lifelong sailor, he has competed in the Star Class, restored a wooden Firefly, and has enjoyed teaching bronze casting at Wooden Boat School in Brooklin, ME.