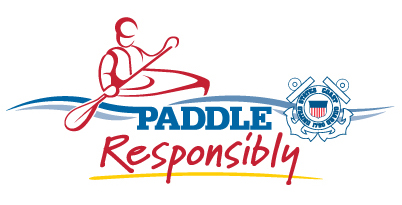 Paddlesport participation has grown dramatically in recent years.  Low entry cost, easy storage, less maintenance and flexibility are some of the reasons many people have decided to become paddlers, compared to power or sailing craft.
Paddlesports are on the rise, setting a records for the number of participants. About 22 million Americans — 7.4 percent of the population — enjoy paddling.
Kayaking, Stand Up Paddleboarding and kayak fishing have grown dramatically. Between 90,000 and 105,000 canoes and 350,000 kayaks are sold annually, according to industry figures.
However, all of this growth in paddlesports has a dark side. Unlike power boats, with the growth in paddlesports, the number of fatalities has gone up. In the most recent reporting year, 2015, 29% of boating deaths were paddlecraft related; in 2016, fatalities climbed even higher. The Coast Guard Auxiliary is offering Paddle Craft Safety classes to keep people safe while having fun on the water.
Date: Friday, July 3, 2020 | 10am-12pm
Cost: $10