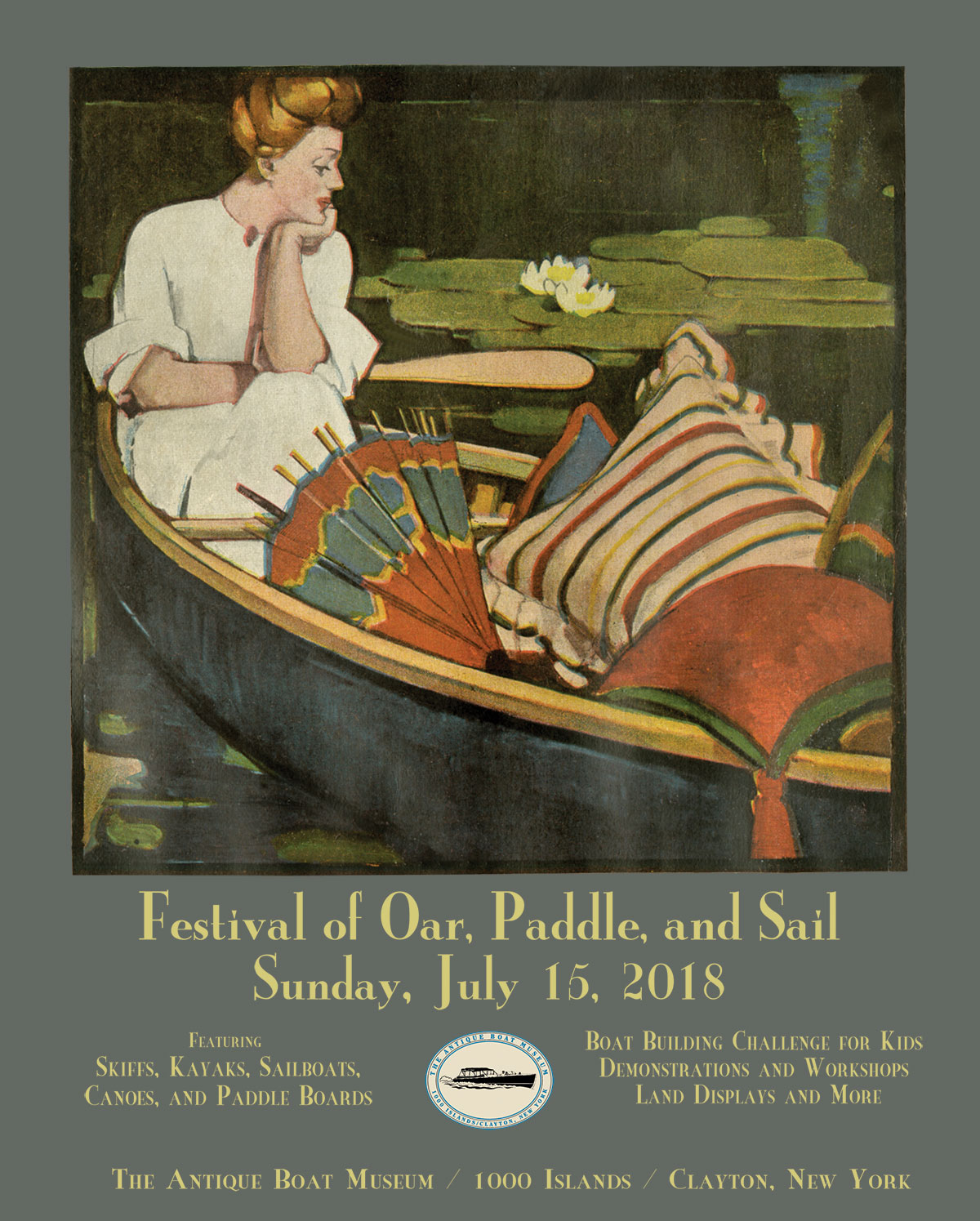 The Antique Boat Museum will be hosting the Festival of Oar, Paddle, and Sail on Sunday, July 15th from 9am to 5pm.
The day starts off with the 'Row For Doughnuts' excursion! Interested participants are asked to meet at the Museum by 7:30 am and are encouraged to bring their own muscle powered boat, paddle board, kayak, canoe or limited ABM livery boats are available to start the row at 8am to Clayton Yacht Club to enjoy coffee and doughnuts, and row back.
At 9am, the Festival opens for a fun-filled family-friendly day devoted to exploring the wonderful world of small boats. The Museum welcomes community members and visitors to come and experience sailing and rowing on the St. Lawrence River. "We have a wonderful fleet of small sailboats and our livery is stocked with St. Lawrence skiffs. If you are not yet a rower or sailor, it does not matter! We will have plenty of experienced staff team members and volunteers onsite to take you out on the water. We invite you to come and try something new," states Rebecca Hopfinger, Executive Director. If you already have on-water experience, you're encouraged to come try a new (or old) boat and meet some great people on the River. Rowing and sailing is free with regular Museum admission. For additional information please call 315-686-4104.
Oar, Paddle & Sail Event Schedule