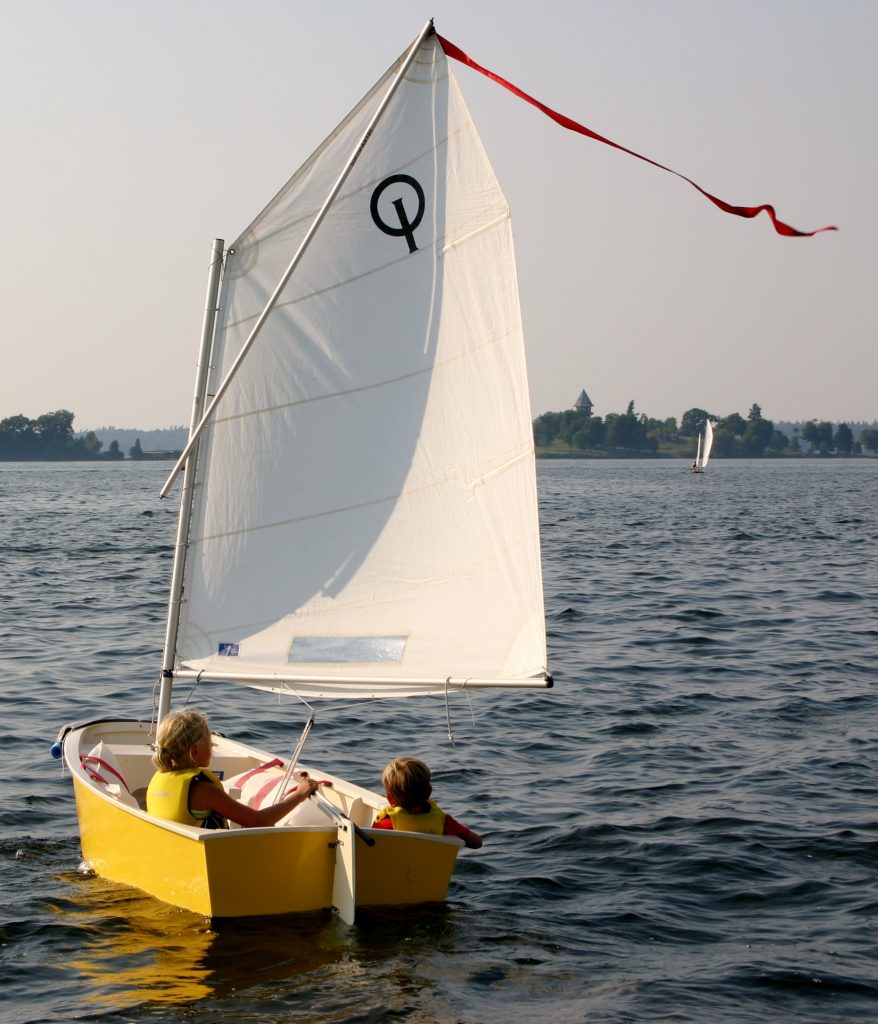 Open to students ages 5-10 years of age, this week-long class teaches basic sailing terminology and technique as well as safety on the water.
The price of tuition is $100 for members and $115 for the public. Weeks marked with asterisks are shorter and thus offered at the reduced price of $80 for members and $92 for the public.
Session 1: June 24-28, 1-3pm
Session 2*: July 1-5, 1-3pm
Session 3: July 8-12, 1-3pm
Session 4: July 15-19, 1-3pm
Session 5: July 22-26, 1-3pm
Session 6*: July 29-August 1, 1-3pm
Session 7: August 5-9, 10am-12pm
Session 8: August 12-16, 10am-12pm
*No class on July 4 or August 2.
Download the ABM Course Registration Form to sign up!