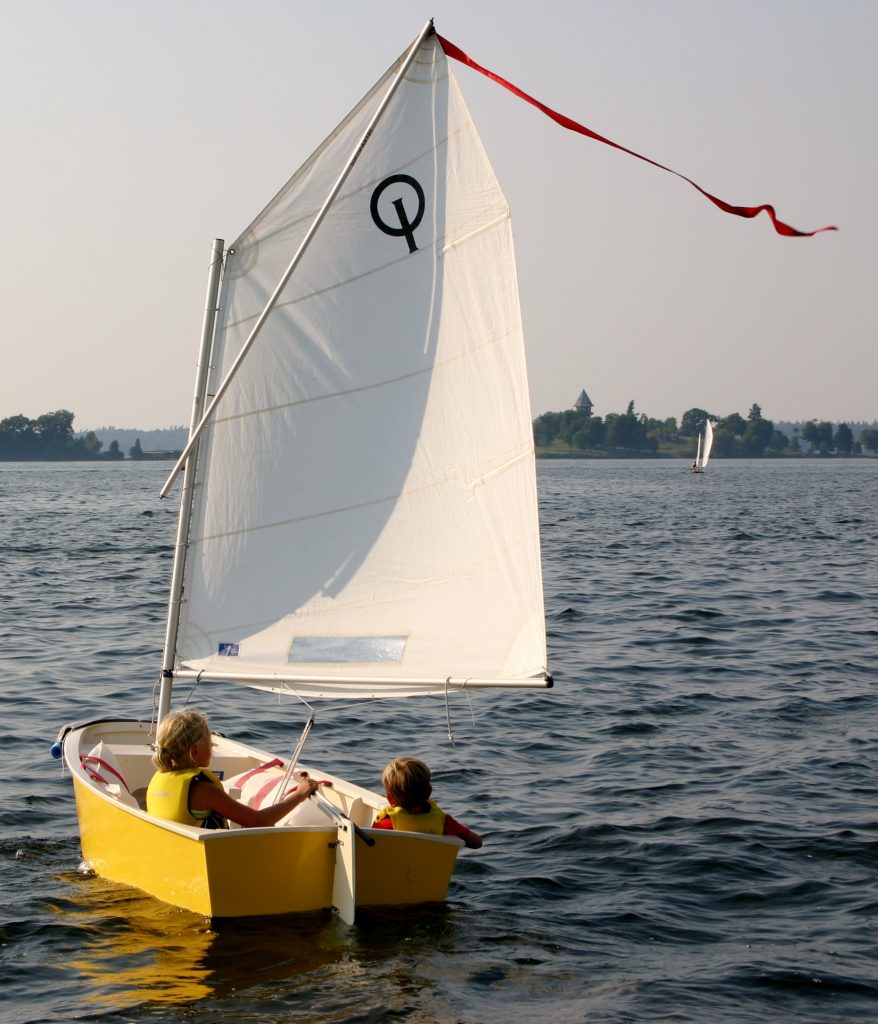 Open to students 5-10 years of age, this week-long class teaches basic sailing terminology and technique as well as safety on the water.
The price of tuition is $99 for members and $110 for the public. Weeks marked with asterisks are shorter and thus offered at the reduced price of $80 for members and $88 for the public.
2021 SCHEDULE (subject to COVID-19 precautionary adjustments/cancellations):
All sessions will be held from 1:00pm-3:00pm, Monday-Friday unless otherwise noted.
Session #1: June 28 – July 2
Session #2: July 5-9
Session #3: July 12-16
Session #4: July 19-23
Session #5: July 26-30
Session #6*: August 2-5 *No class Friday, August 6
REQUIRED SAILING SCHOOL FORMS:
Student Information
Health Questionnaire
Parent Policy Agreement