Decorative Knot Tying
Look for workshops on functional and decorative knot tying at the Festival of Oar, Paddle, & Sail and at the 55th Annual Boat Show this year!  Students will create and take home their own piece of decorative work.
Session 1: July 13, 2019 TBD
Session 2: August 2-4, 2019 TBD
Tuition: $5 suggested donation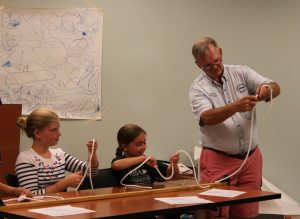 Questions? Contact Amanda Dudley: amandadudley@abm.org or 315-686-4104 x225.