Note: Times for passing different locations are estimated on an average cruise speed of 10 knots.  In particularly narrow places along the route, please keep to single file behind Zipper.
5:30pm Thursday Route – clockwise around Grindstone Island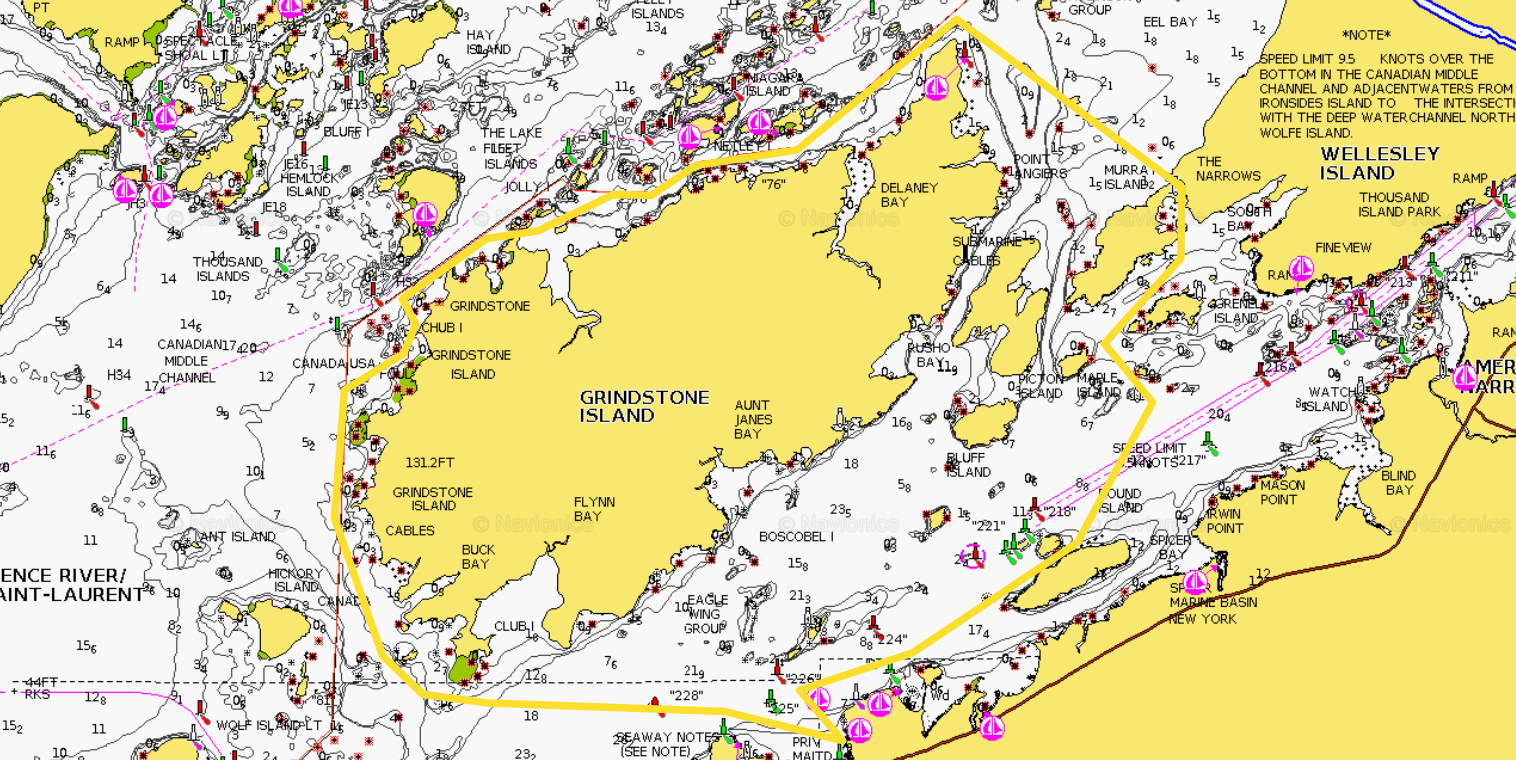 3 p.m. Depart ABM
3:30 p.m. Potter's Beach
4:00 p.m. Canoe/Picnic Point State Park
4:15 p.m. Murray/Wellesley Island Narrows
4:30 p.m. Round Island "Frontenac" Post Office
4:40 p.m. Clayton Waterfront
5:00 p.m. Return to ABM
10am Sunday Parade Route – downriver through the American Narrows to Heart Island, back upriver through the American Narrows to Clayton
Updated route map coming soon
NOTE: Times & Spots may vary slightly depending on boat traffic and River conditions.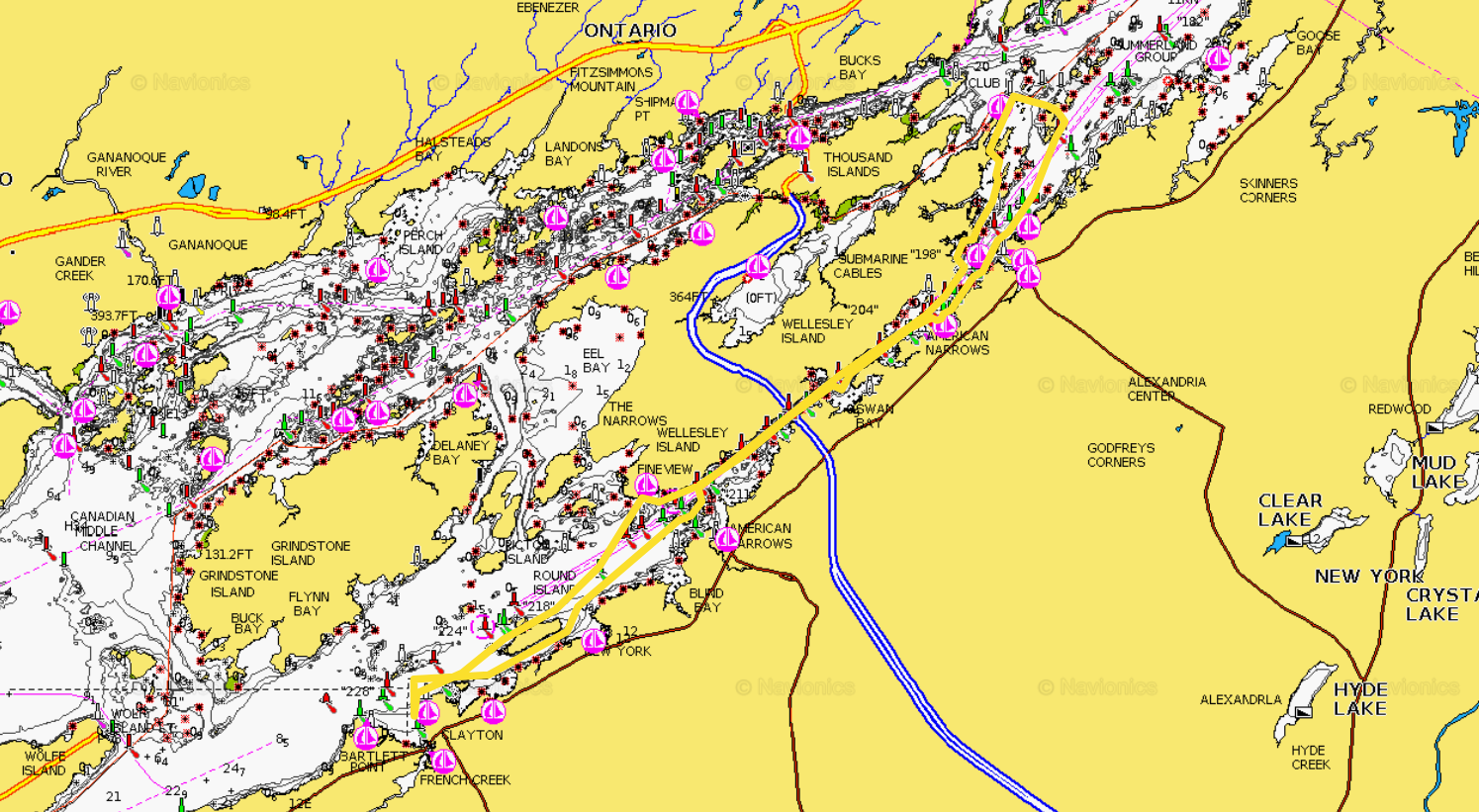 10:00 a.m. Depart ABM
10:05 a.m. Clayton Waterfront
10:15 a.m. Round Island "Frontenac" Post Office
10:30 a.m. T.I. Park Pavilion
10:40 a.m. American Span of the Thousand Islands Bridge
10:50 a.m. Keewaydin State Park
11:00 a.m. Alexandria Bay Scenic View Park
11:05 a.m. Boldt Castle on Heart Island
11:10 a.m. Alexandria Bay Scenic View Park
11:20 a.m. Keewaydin State Park
11:30 a.m. American Span of the Thousand Islands Bridge
11:40 a.m. T.I. Park Pavilion
11:50 a.m. Round Island "Frontenac" Post Office
12:00 p.m. Clayton Waterfront
12:05 p.m. Return to ABM