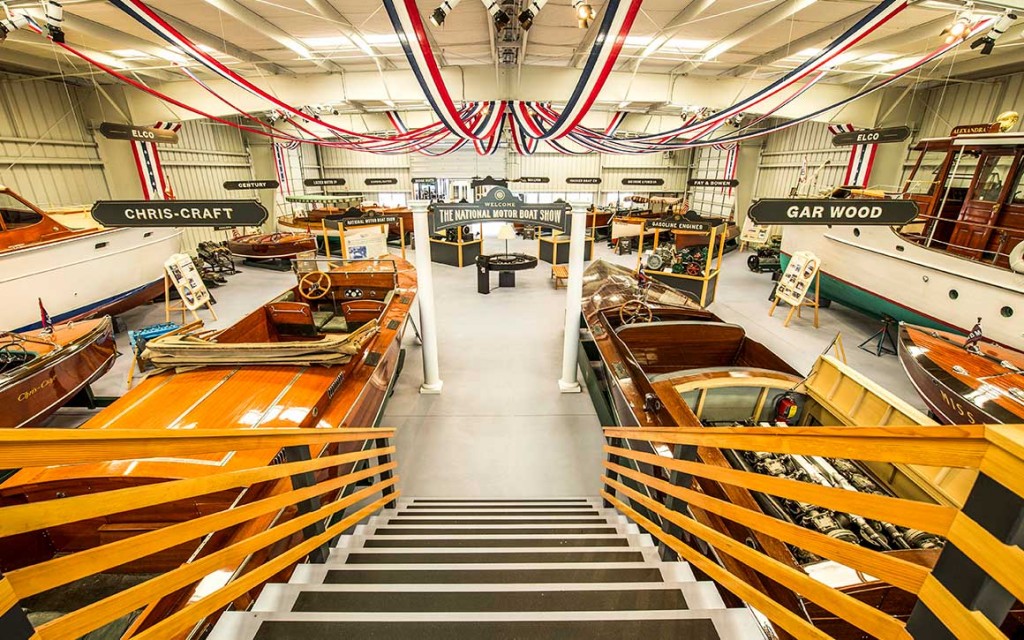 Boating is a great North American pastime, and the evolution of recreational motor boats in the 20th century has transformed our waterscape. Boats connect people to the water and to the natural world, and power boats offer great freedom of movement and the thrill of speed.
A new activity in 1900, by 1950 motor boating was an important cultural marker and remains so today. Central to the growth of this industry were large aspirational trade shows, where the public came to explore what motor boating was all about. The largest of these was the National Motor Boat Show which began in New York City in 1905 and is still held every year. More than the earlier ways of boating by sail and oar, motor boating was a facet of modernism, a celebration of personal freedom and opulence through technology.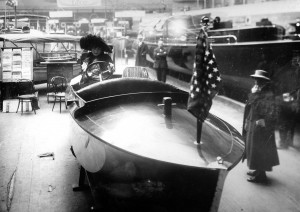 Steam yachts in the mid-1900s were the first recreational powerboats, but scale and complexity restricted them to a wealthy elite. Smaller, simpler power plants evolved in the 1880s and by the early 1900s, the gasoline engine brought power boating within reach of many more people. Soon an industry sprang up to sell motor boats through standardization and advertising. This new industry faced the challenge of educating the public about boating, as well as pushing brand selection. Trade shows, such as the National Motorboat Show, were c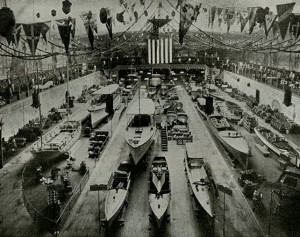 reated to give manufacturers a forum to display their new products and educate interested consumers. These shows were aspirational and lavishly decorated, inviting people to take part in a new and glamorous activity.
Many companies contributed to the rise of motor boating through the development of new technology, new marketing strategies, and by crafting a new culture of power boaters. Magazines such as Rudder, Motor Boating, and Motor Boat served to celebrate the growing industry and define its culture. Boat races were both a technological proving ground and a social forum that helped define what the modern power boater was like. Men like Gar Wood and Howard Lyon used boat racing to create media personas that added to their brand and helped them sell boats.
As automobiles took over the public imagination, boats were developed to resemble cars with forward-facing seats, automobile steering wheels, dashboards, and windscreens. The major advances in engine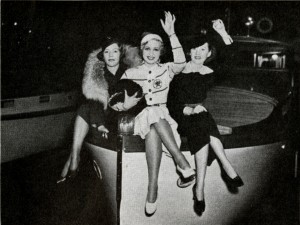 technology were occurring in the Midwest which happened to be where the largest brands of powerboats were located as well. For the first time, new types of boats were developed in conjunction with advertising. This, combined with the calmer waters of the Midwest, led to favoring boat designs which favored speed and varnished mahogany over seaworthiness and durability.