You're invited to a birthday party in La Duchesse's honor on July 14th at 4:00pm!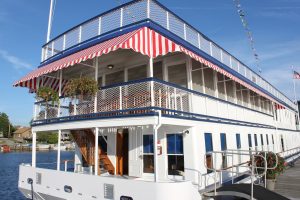 Built in 1903 for hotelier George Boldt and subsequently owned by Edward J. Noble and Andrew McNally III, La Duchesse served as an elegant summer residence from 1903-2001 when she came to the Museum following Andrew McNally's death.  Since 2005, she has welcomed aboard visitors every summer.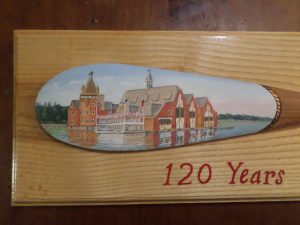 At La Duchesse's 120th birthday party on July 14th, guests will be able to walk through her, enjoy music played on the Steinway piano in the parlor, have a slice of cake and refreshments, and be entered to win a John Miller III souvenir paddle featuring La Duchesse at the Boldt Yacht House.
During the hour of the birthday party, admission to the Museum is free.
To learn more about La Duchesse, click here.