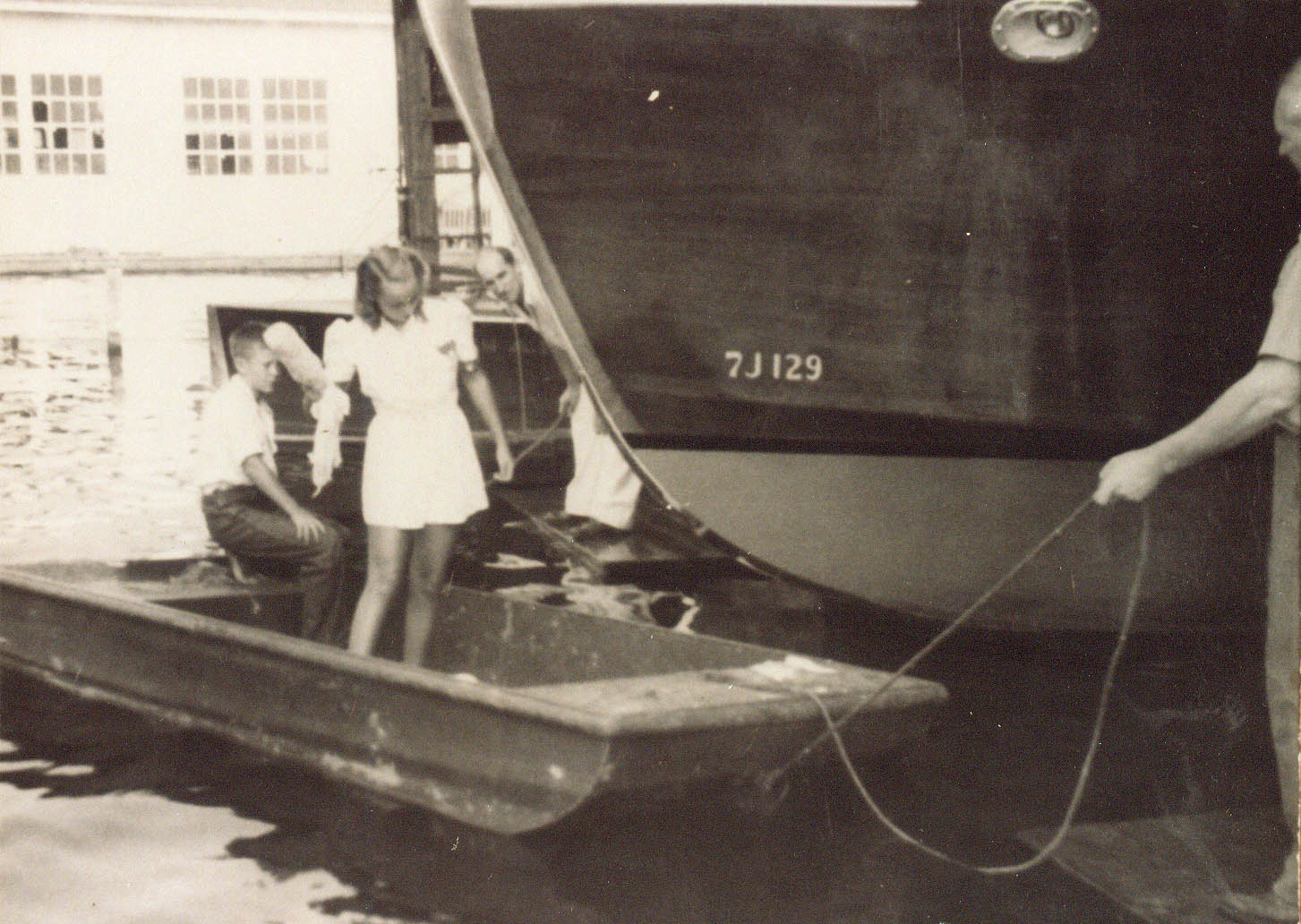 We do not know who first gave Pardon Me the nickname "the world's largest runabout," but it is easy to see why it stuck. Near the end of the era of this particular style of wooden speedboats, Pardon Me is perhaps the most powerful expression of the runabout form.  Since it's construction began at Hutchinson Boat Works in 1947, Pardon Me has garnered much admiration and praise as well as being owned by vibrant and influential people from all around the country.
John Hacker, who drew the boat in 1947 for Charles Lyon of Chippewa Bay, NY was one of the innovators who developed the hard-chine, split-cockpit pleasure boat in the early 1920s. In the 1930s and 1940s, Hacker was one the world's most famous designers of custom powerboats and small yachts, with an impressive portfolio of very successful boats and a distinctive personal style.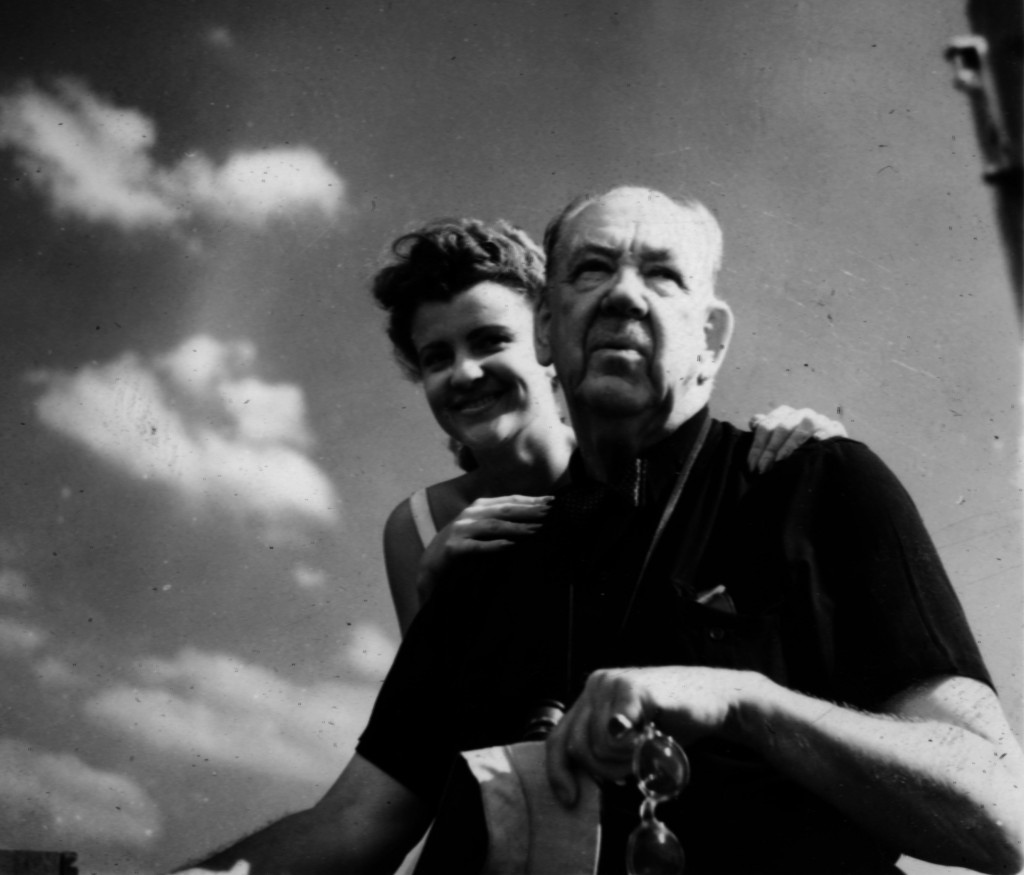 Pardon Me is a late great work from one of America's most important naval architects. Designed for beauty as well as performance, the boat incorporates period trends in industrial design and architecture, making it a representative object for American art history as well as boating.
The custom speedboat has played an important role in the evolution of boating technology and aesthetics. Commissions from men like Charlie Lyon allowed American designers and craftsmen to think big and achieve the highest levels of their craft, producing superlative boats. Such boats were an important part of Lyon's life from childhood on but at age 75, Pardon Me was to be his last big powerboat. Hacker himself was 69 when he began drawing her, with forty years of experience. Although Pardon Me was an influential boat and certain design elements such as the rounded nose would remain popular into the late 1950s, it is in fact the product of an earlier culture of power boating. After the war, there was a decrease in custom runabouts and commuters like Pardon Me, while American consumers favored mass-manufactured boats of all sizes.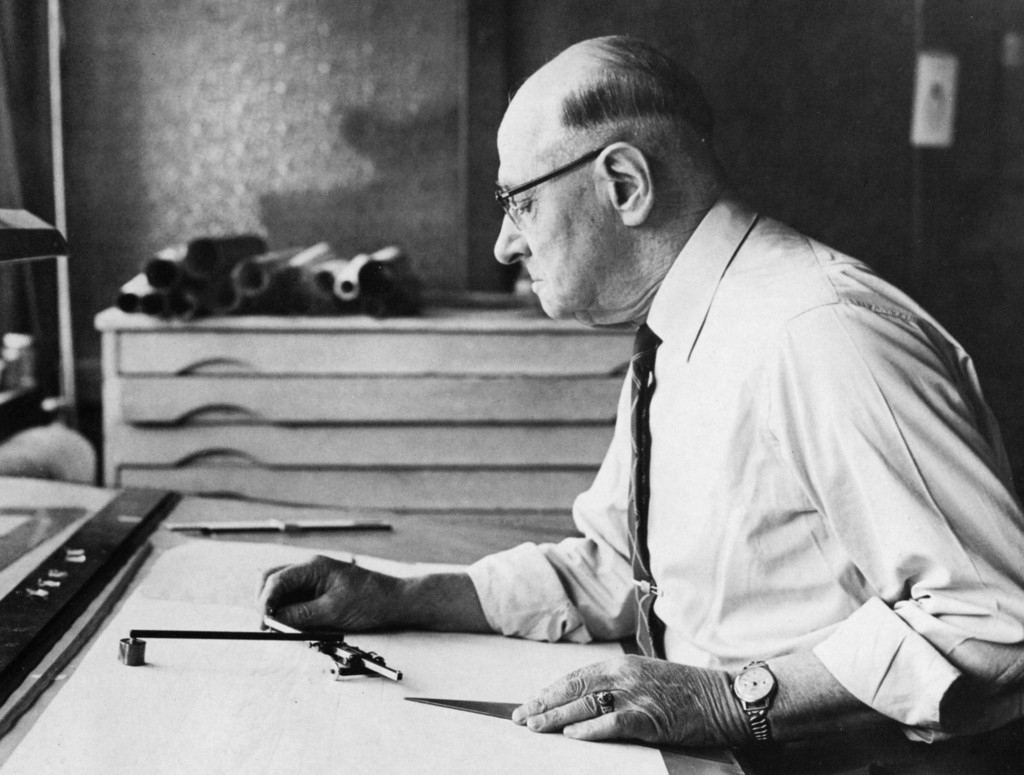 The realization of a boat like Pardon Me requires a great deal of input from the owner, the designer, and the builder. In the case of Pardon Me, the processes of conception, design, and construction were unusually collaborative due to a demanding schedule.
Work began at Hutchinson Boat Works as soon as preliminary sheets arrived from John Hacker in 1947, with delivery expected by the following summer. Hutchinson had the experience in construction and structural engineering to fill in the gaps and even improve upon Hacker's specifications. Charlie Lyon himself, from whom the initial concept must have come, was also personally involved in the systems design of the boat. This makes Pardon Me not only the work of John Hacker, but of the famous Hutchinson Boat Works, and one of the Thousand Islands' most prominent boaters.