Build Your Own Skin-On-Frame Kayak
The Antique Boat Museum is proud to host a nine-day workshop guiding participants in building a skin-on-frame kayak.  Students will work under the direction of Kiliii Yuyan of Seawolf Kayaks, who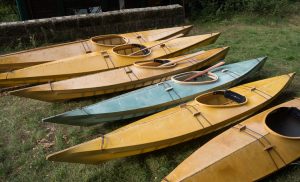 has taught kayak building around the world. With teaching and guidance from skilled craftsmen, all participants will take home the kayak they built. Whether you're an expert craftsman or a beginner, not only will you leave the workshop with a beautiful, durable kayak, but with a multitude of woodworking skills that you can employ in future projects.
Kiliii Yuyan is an indigenous (Nanai) photographer, adventurer & boat builder with a passion for all things wild. Building on the knowledge and skills taught to him by both Native and revivalist builders, Kiliii designs skin-on-frame kayaks for the modern paddler. He shares the art of skin-on-frame in workshops across the globe.
For more details, registration, and payment please visit Seawolf Kayaks at www.seawolfkayak.com
Instructor:  Kilii Yuy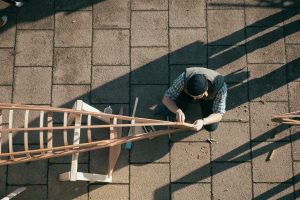 an of Seawolf Kayaks
2018 Date: September 1-9
Time: 9:00 a.m.-5:00 p.m.
Tuition: early registration before July 1st $1900 , $2100 after July 1st
No member discount available for this class.