The Archiving & Preservation of Our Past
Photographs provide a very important visual connection to our ancestors, but our history can fade away without the proper care of these images.  In this presentation led by a professional photographic preservationist, the discussion will focus on environmental factors, how they can affect photos, and how to prevent such damage.  Glass plates will also be discussed in this well-rounded lecture about photo preservation.  Bring a notebook and some old photos of your own to share and ask questions about.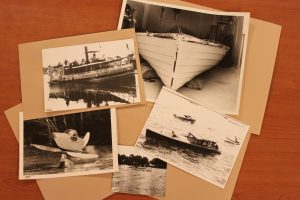 This program will also include a behind-the-scenes tour of our vast library and archives. Hear an overview of ABM's digitization project, which has facilitated public access to previously unavailable photographs and holdings.  This program is jointly sponsored by the Thousand Islands Arts Center and ABM.
To register, download the ABM Course Registration Form and mail it back to us with your payment.
Presenter: Siobhan Creem
July 25 / 3 p.m. – 5 p.m.
Tuition: TBA
Class Limit:  20