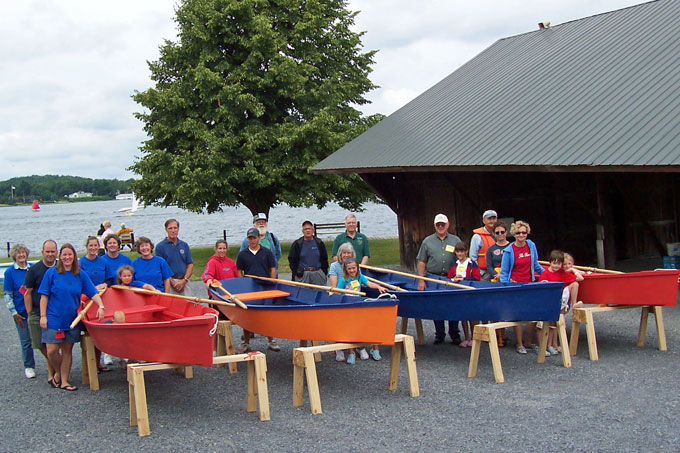 Family Boatbuilding
Want something fun and creative to do with your family and friends? The "Cottage Skiff" kit is a perfect way for people to learn how to build a boat and is also an ideal craft for exploring creeks, and getting young boaters on the water. We provide everything needed for the course including hands-on help every step of the way. You and your family will launch and row your completed skiff the last day of class.
Cost: $1450
Session 1: July 8– 12, 9 am-5 pm
* You may also contact us about setting up a boatbuilding program for your business, retirement, youth, or church group.
To contact the Museum Education Department, email jbroadbent@abm.org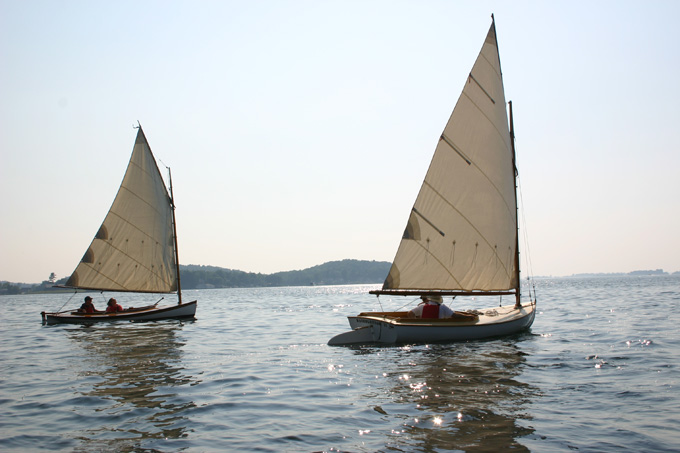 Tuesday Night Sailing & Rowing
On Tuesday nights we open the Museum gates free to the public so community members and visitors can come and experience sailing and rowing on the St. Lawrence River. We have a wonderful fleet of small sailboats and our livery is stocked with St. Lawrence skiffs.
If you are not yet a rower or sailor, it does not matter. We will have plenty of experienced staff and volunteers onsite to take you out on the water. We just want you to come try something new! Or if you have on-water experience come try some new (or old) boats and meet some great people here on the River.
2013 Dates:
June 25, July 2, July 9, July 16, July 23, July 30, August 6, August 13
*Tuesday Night Sailing & Rowing will only be cancelled due to inclement weather – call 315.686.4104 before 5:00 PM to confirm cancellations.